This year, the Spanish Association for Reading Comprehension has published a study showing reading has increased in the classroom. However, nearly 25% of teachers say they only read one hour a week or there isn't enough time to read.
According to the data collected in this report, one of the main factors behind this lack of reading motivation is that children have other alternatives available. Some of these include video games.
Reading Comprehension a Challenge for Teachers and Students
Learning to read is one of the first main challenges children face. But to truly understand a text, there is much more to it than learning the alphabet. The purpose of the reading activity is to decode the written message, then understand its meaning and commit it to memory.
For some people, dealing with a text is a difficult task that could affect their studies. The good news is that you can work on reading comprehension, and by using appropriate resources, it can improve significantly. As students improve, they will notice that they need less time to study and they are more capable of extracting information, interpreting, and reflecting on what they read.
Work on Reading Comprehension in a Fun Way
One of the main tips for improving reading comprehension is, of course, to read. However, reading does not need to be in paper format to be effective. There are many ways to work on reading comprehension that are engaging and fun. You need to figure out which one works best for your classroom. Digital platforms such as Smile and Learn can be a great alternative to grab children's attention. This technological tool can adapt to the individual needs of each student. Here are some tips you can use to improve reading comprehension in a simple and fun way:
Choose Interesting Content
Allowing students to choose which content they like the most can increase their motivation to read. If they are interested in the text, they will try harder, and it will be easier for them to understand. Have students think about thematic ideas so the teacher can make a list for them to build on in class. This type of participation makes students feel .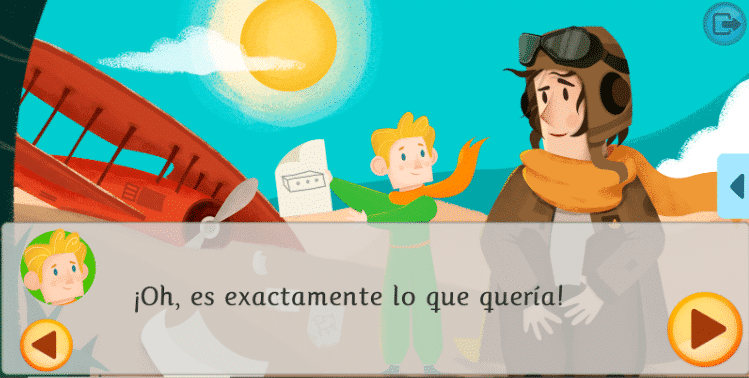 Multisensory learning is a methodology that involves more than one sense at a time. This methodology attempts to offer a more complete and enriching learning experience. Using visual elements to help students understand what they read; is becoming an effective alternative in schools. Images are a common resource in children's texts. It allows them to create a mental image of the narrative and events they are reading (Braslaysky 2005). In other words, images help young children decipher what they are reading, boost their imagination, create a reading habit, and understand the world through it.
Choose Short Texts
To improve reading comprehension, try to select texts as short as possible to avoid overloading the reader and having them lose interest. It is essential to start with short and engaging stories because the reader focuses on the idea or information present. The first contact should be interesting, children will judge the first pages, and the text must be understandable. The text size will increase gradually; if it is too long, it can be broken down into parts.
Understanding the Content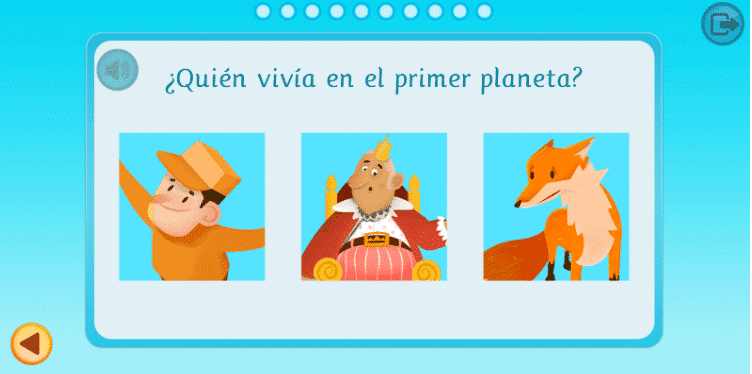 After reading, it is worth spending some time to make sure they have understood it. For this reason, Smile and Learn includes a small interactive quiz that engages them, encourages them to think, and develops their critical thinking. The teacher can also encourage them not only to summarize what they have read but also to give their personal opinion.
Customization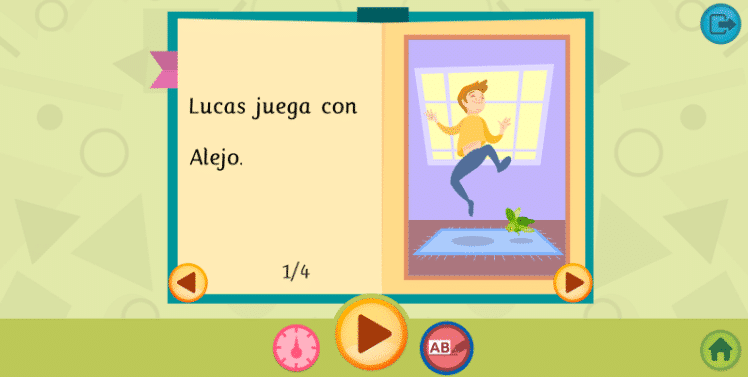 Not all students are the same, nor do they start from the same reading comprehension level or ability. Knowing how to adapt to their different circumstances can prevent students' demotivation or frustration. At Smile and Learn, there is a vast catalog of comprehensive readings and stories. The stories have different themes and reading levels (beginner, intermediate and advanced). It also offers customization  options depending on the educational needs that students may have: there are texts accompanied by speech, just text,  pictograms support, etc.
If you have not yet tried our educational platform, you can do so for free by filling out this form.